Violent storms and flooding have hit south-eastern France, killing at least 17 people with four more missing.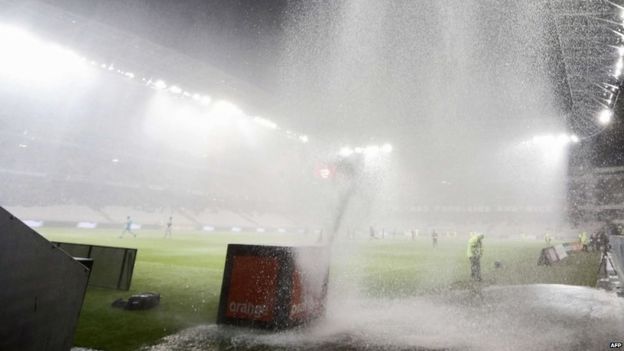 The match between Nice vs Nantes had to be abandoned.
The area received 10% of the annual rainfall in 2 days!
Read the story on BBC News
(with a couple of videos)
I mention this story as my parents were due to come back from Antibes yesterday. They thought that it was raining quite hard and when they went to the station to get on their TGV home, they found out that there were no trains: they will be flying home tomorrow.